A journey from I to WEE
Did you know a child's development is shaped by a multitude of factors? And that physical, emotional, social, and cognitive aspect are interconnected. That's why at IWEE, we strive to provide a comprehensive education that addresses all these aspects and adapts to meet each child's unique needs.
Our philosophy is grounded in the world-renowned and widely acclaimed Brofrenbrenner's Ecological model, which emphasizes the importance of considering a child's environment, culture, and community when providing education and care.
Using this philosophy, we aim to create a community where children are encouraged to ask questions, explore, and discover the world around them.
---
To create an inclusive and equitable early childhood learning center in India by fostering a loving environment that meets the needs of all learners.
---
To provide children with exciting and stimulating learning opportunities in a welcoming and caring environment. We work closely with families to meet each child's unique needs, and aim to ignite a love for learning.
---
Inclusiveness – We value diversity and are committed to creating a fair and inclusive educational experience for all.

Openness – commitment to a culture of transparency, accessibility and social empathy.
---
Our Team
Founders
Sujatha R G
Chairperson
Manjunaath J N
Executive Director Academia & Outreach
Amisha Rashmi Kumar
Co-founder and Managing Director
Advisory Committee
Mrs Hema Ramaswamy
Faculty Development and School Improvement Advisor
Dr Bindiya Shajith
Inclusion Advisor
Mr Midhun Noble
Financial Advisor
Ms. Meghana Ravikumar
Psychologist and Counsellor
Educators
Elizabeth Joy
Senior Educator
Preethi Mary V
Senior Educator
Rashmi G
Senior Educator
Sarada Hiranmayi
Educator
Caregivers
Lakshmi Amma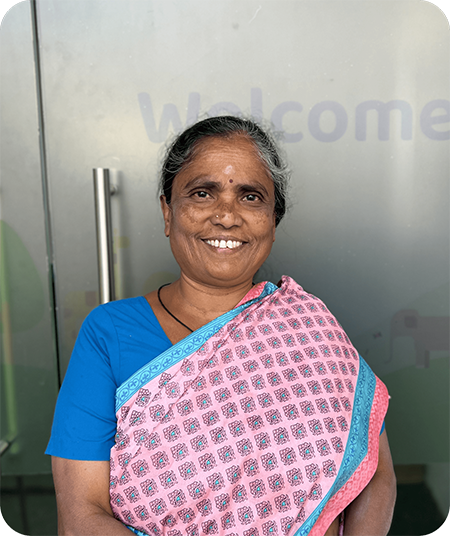 Swarna Amma
Gurubai Amma
Partners